Quick post for a neat little project I whipped up in no time today: a "get me my stuff" button thanks to a Amazon IoT button and Lambda functions, or serverless compute for the cool kids out there.
Let's start with "The Internet of Things" -this is a very generic term to describe the modern day ability of wireless connectivity being applied to "things". Refrigerators, toasters, cars, washer/dryers, alarm clocks, and even clicky-buttons that can order you Tide, amongst other things. Basically: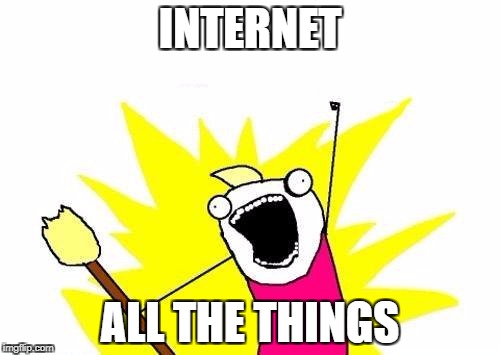 Amazon made IoT buttons available in March of 2015, and one of my coworkers had waaaay too much fun with harassing another fellow coworker via an IoT button and Slack integration. No really, the  insult generator is probably one of my favorite hacked together pieces of "hilarity ensues" and made my first few weeks at Ahead even better.
Continue reading "Amazon IoT Buttons and Lambda, or "How I made my life easier, with the push of a button""